Let's put your strengths to work and find you a cleaning position that suits your skills and abilities, while allowing you to reach your employment and personal goals.
Cleaning roles offer greater flexibility around hours, providing you with the opportunity to enter the workforce whilst also enabling a balanced lifestyle.
We connect people who need additional support to secure employment, with a range of employers in Cleaning Services who need eager and job-ready employees. We have partnerships with more than 6,700 employers across the country, which means we can find the right cleaning position for you.
We have supported clients like Brandon and Jodiell into cleaning roles they are now thriving in
For most young men, a commercial cleaning role wouldn't be a dream job but for Brandon, aged 20, it was. For Brandon, he needed more than just a job. He needs a supportive working environment, colleagues who encourage him, and a positive environment to help him thrive.
"Brandon had jobs before but didn't last in them. He needed a team who would provide extra encouragement, be supportive if he made mistakes, and help build him up," said Job Coach Kathryn. "We found the perfect employer for him at a commercial cleaning company, and since then Brandon has been thriving."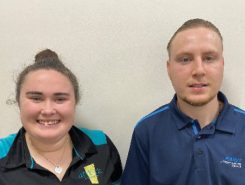 Walking to work, with flexible hours and doing a role she enjoys: Jodiell is grateful to be back at work. Jodiell needed a part time role, which was close to home as she doesn't drive, and she had little previous work experience.
When Jodiell landed an interview with a local cleaning company, atWork Australia supported her to purchase interview clothing to present her best self. She enjoys cleaning and was very happy to be returning to work and doing something she enjoys doing.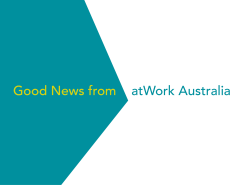 Not only will we search for the right cleaning position for you, but we can also provide additional support through out all stages of your employment journey. This includes:
Training and certificates
We connect people and business, so both can thrive.
You are at the heart of what we do
Strong network of employers ready to hire
 We provide a holistic service to maximise your strengths, your abilities and make a difference in your life, including:

A dedicated Job Coach
You'll get your very own Job Coach, there for you from start to finish, providing support to gain a sustainable career

Health and wellbeing coaching
Our own program, Positivum™, proven to make a difference in people's lives

Access to employers looking for you
From our network of employers who are ready to hire

Access to in-house allied health professionals
Focused on building abilities and matching yours to great employment opportunities, should you need them

Support once you start working
We'll continue to support you, in a way that best meets your needs through on the job support, post-placement support or ongoing support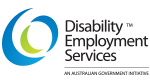 Disability Employment Services (DES)
atWork Australia delivers DES from over 350 locations around Australia. Every year we help thousands of Australians living with disability, injury or health condition find meaningful work. We focus on the skills and abilities of individuals and the benefits of hiring a diverse workforce who reflect the customer base of all businesses.
Read more >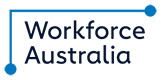 Workforce Australia
atWork Australia delivers Workforce Australia in 90+ locations in New South Wales, Victoria, Tasmania, Western Australia and South Australia. Workforce Australia is the Australian Government's new program to help you become ready to work and to find lasting and meaningful employment. Our dedicated teams will work with you to build a path to sustainable employment, and help you access additional support to get you where you need to be. We work with you to provide a personalised service to connect you to the right role and right employer for you.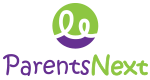 ParentsNext
ParentsNext is a pre-employment program that assists parents with children under six years to plan and prepare for future education or employment. atWork Australia delivers the ParentsNext program in the south of Perth.
Read more >
For any questions about eligibility or how to access these services, please get in touch with one of our friendly team members on 1300 080 856.