Every year, we help thousands of people with disability, injury or health condition find meaningful work.
Work that reflects your interests and goals
Work that matches your abilities and skills
Work that helps you get what you want out of life
When you choose atWork Australia as your DES provider, we get started delivering the services you need straight away. We work together to meet your goals with a truly individual approach, putting your needs front and centre. We are your Job Coach, your advocate and your partner as you find the right job for you.
atWork Australia offers Disability Employment Services from over 300 locations across Australia, so we are likely to have an atWork Australia location close to you. You can choose to work with us from any location that best suits you. We make sure that signing up with us isn't a job in itself. We also work hard to make things as easy as possible for you throughout your job search journey.
We have great flexibility in how we work together, including the ability to meet virtually and paperless documentation, all to make your job hunt as simple as possible for you.
The National Standards for Disability Services underpins the way we work. We strive to continuously improve to ensure people with disability are at the centre of planning and service delivery. atWork Australia holds a current Certificate of Compliance with the National Standards for Disability Services. You can see our certificate here.
Whether you are currently registered with us or about to be, our goal stays the same – taking into account your individual situation, listening to you, helping you to focus on your needs and strengths and set employment goals that are best for you.
It's a practical, friendly and free service. Read about many people who have successfully found work through us here.
You can learn more about what to look for in a DES provider with these tips.
 We provide a holistic service to maximise your strengths, your abilities and make a difference in your life, including: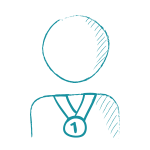 A dedicated Job Coach
You'll get your very own Job Coach, there for you from start to finish, providing support to gain a sustainable career. We'll listen, talk about your needs and help you identify your work and life goals. Together, we'll create a plan to get you where you want to be. Read more about our Job Coaches here.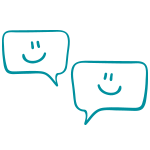 Health and wellbeing coaching
Our own program, Positivum™, proven to make a difference in people's lives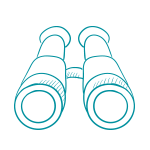 Access to employers looking for you
From our network of employers who are ready to hire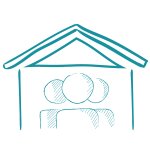 Access to in-house allied health professionals
Focused on building abilities and matching yours to great employment opportunities, should you need them.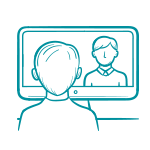 Support once you start working
We'll continue to support you, in a way that best meets your needs through on the job support, post-placement support or ongoing support, all tailored to suit you.
If you meet the below requirements you may be eligible for Disability Employment Services, please call us on 1300 080 856 or enquire online today to find out more. You can read more about who can access DES here.
 I have a diagnosed injury, illness or disability
 I'm aged between 14 and 65
I'm at or above the minimum working age (check the laws in your state)
I'm an Australia resident
I'm not studying full time (unless I'm an eligible school leaver)
I'm able to work at least eight hours per week (with support if I need it)
I'm not currently working at or above my assessed employment capacity
We'd love to tell you more and answer any questions you may have. Please call us on 1300 080 856 or send an email to contactDES@atworkaustralia.com.au and let's get started today.