Let's find you the right job, together
We connect our clients who need extra support to secure employment with employers who need eager and job-ready employees.
We do this by providing a holistic service to maximise your strengths, your abilities and make a difference in your life.
We're your very own personal job finding team, putting your needs front and centre. We'll listen, talk about your needs and help you identify your work and life goals. We take a whole-hearted approach to helping you find meaningful and sustainable employment.
Together we'll create a plan to get you where you want to be. So, whether you're ready to launch into a new workplace or you need to build skills to be job ready, we tailor your plan to suit your goals.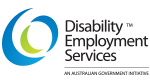 Disability Employment Services (DES)
atWork Australia delivers DES from over 350 locations around Australia. Every year we help thousands of Australians living with disability, injury or health condition find meaningful work. We focus on the skills and abilities of individuals and the benefits of hiring a diverse workforce who reflect the customer base of all businesses.
Read more >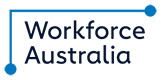 Workforce Australia
atWork Australia delivers Workforce Australia in 90+ locations in New South Wales, Victoria, Tasmania, Western Australia and South Australia. Workforce Australia is the Australian Government's new program to help you become ready to work and to find lasting and meaningful employment. Our dedicated teams will work with you to build a path to sustainable employment, and help you access additional support to get you where you need to be. We work with you to provide a personalised service to connect you to the right role and right employer for you.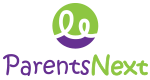 ParentsNext
ParentsNext is a pre-employment program that assists parents with children under six years to plan and prepare for future education or employment. atWork Australia delivers the ParentsNext program in the south of Perth.
Read more >
For any questions about eligibility or how to access these services, please get in touch with one of our friendly team members on 1300 080 856 or enquire online.