Work is for everyone, because we all have strengths we can bring to work. As someone living with autism, you too have unique strengths that are highly valued in the workplace.
Hyper-focused, attentive to detail, dedicated and extremely productive — these traits are often associated with people living with autism, and they can give you a leg up in the employment stakes. atWork Australia understands these strengths and has matched hundreds of people living with neurodiverse conditions such as autism with savvy employers who value their contributions.
In the right environment, you too can build your skills and career. Let us show you how.
Strengths you bring to the workplace
Autistic people are often detail-oriented, a character trait that means being able to pay close attention and notice minor details. A detail-oriented person can give a task their undivided attention and catch small mistakes before they snowball into a bigger problem.
The strengths of an autistic employee may include:
A logical, data-driven approach
Recognition of patterns and details others may miss
The ability to remain highly focused
A high tolerance for repetitive tasks
As such, neurodiverse people often enjoy and are good at technical or analytical types of work, and can demonstrate far higher levels of productivity than neurotypical employees. These employees tend to thrive in roles that have:
Sequential, linear, well-defined steps
Clearly defined responsibilities
A focus on quality and accuracy
Structure and routine
A focus on work capability and talent, not necessarily on personality
Clear rules
Thomas wins cyber security role
Let's examine the employment pathway of one of our recent clients, to give you an idea of what we mean.
Thomas, 25, began a Bachelor's degree in IT but found the university environment really tough, despite being a highly motivated and intelligent student. Being on the autism spectrum, he experienced severe anxiety in social situations which made it hard for him to concentrate or feel confident in classes.
After signing up with atWork Australia, Thomas's Job Coach, Jenny, knew immediately where he could find a job. She referred him to the Untapped Group, a social enterprise that partners with technology company DXC to create commercially compelling employment opportunities for people living with autism.
Thomas's critical thinking skills were considered ideal for a Trainee Cyber Security Analyst role in DXC's Dandelion program, which provides technical work experience opportunities to improve confidence, and team working skills.
The role was such a success that Thomas has now joined ANZ's Spectrum Program, which recognises the talents of autistic people and provides a supportive environment for them. He's been trained in cyber security, coding and testing roles and can expect a thriving career with the bank.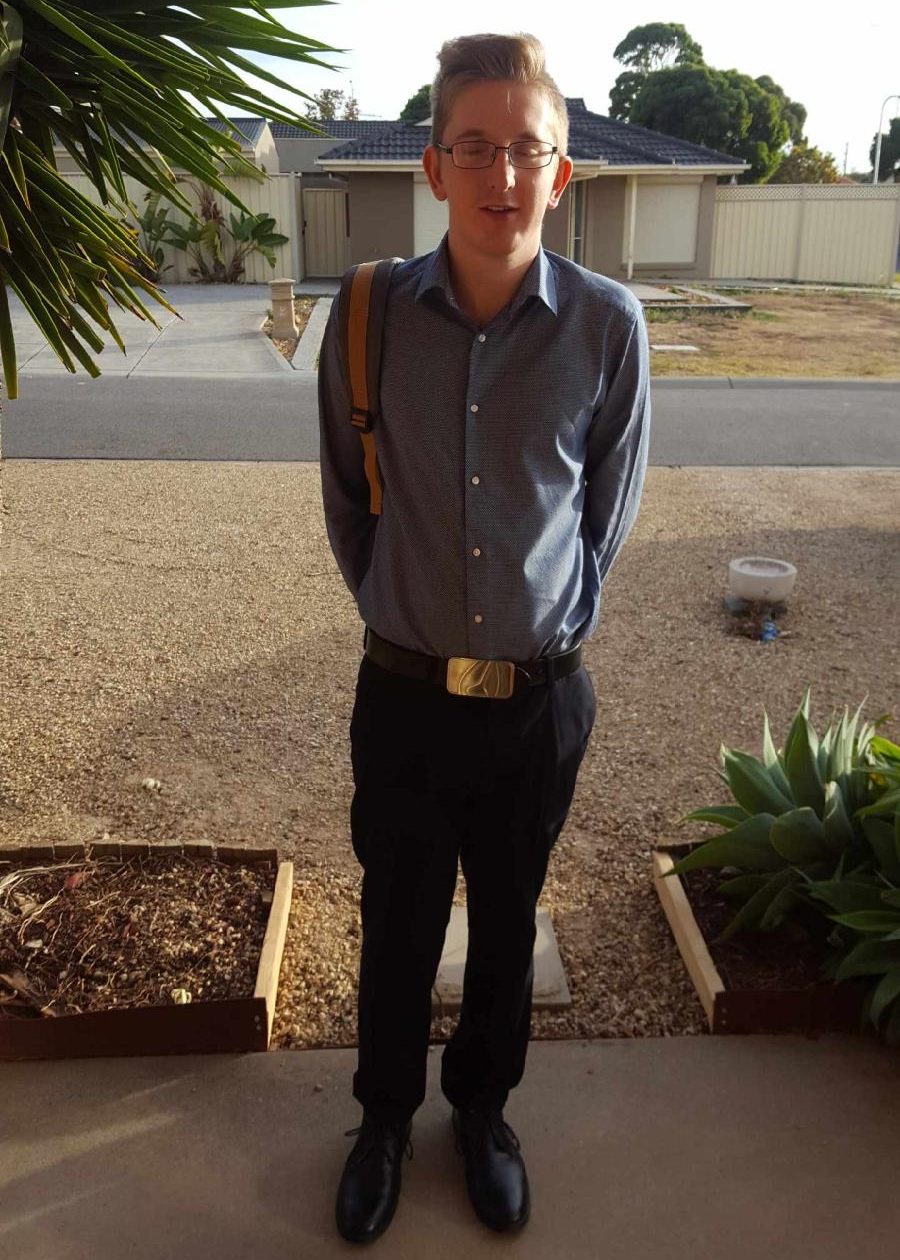 "I would still be lost without your help."
Thomas, Trainee Cyber Security Analyst
How we support you
Like Thomas, we can help you find the right environment for your particular set of skills. As a Disability Employment Service provider, atWork Australia is dedicated to increasing successful employment outcomes for DES participants on the autism spectrum.
We have demonstrated experience in helping neurodiverse people find good work, and helping employers find good talent. This is how we support both clients and employers in this area:
Clients
We believe work is for everyone, so our goal is to provide you with tailored support with finding and keeping a job. As an autistic adult, we know you have the skills, strengths and experience that many Australian businesses are seeking, and a big part of our job is to help you gain a better understanding of your strengths and what the right job is for you.
In our one-on-one sessions and at no cost to you, our Job Coaches get you job-ready by:
Understanding your strengths, preferences and working style
Helping you with job applications
Training you in interview techniques
Helping you understand the unwritten social rules of the workplace
We also work closely with employers to help them learn more about autism and your workplace support needs.
Employers
Our employers receive all the DES support they usually do, but with extra education and support tools to better understand autism and how they can get the best out of an employee living with this condition. Our Job Coaches discuss what autism is, the strengths that employees can bring to their workplace, and address any stigma about autism.
In particular, we communicate why employing people living with autism is good for business:
Contributes to a more inclusive workplace with improved staff confidence and capability
Makes good business sense for productivity, creativity and innovation
Managers and leaders become better leaders and managers
Often overlooked and misunderstood talent pool
Autism inclusive work practices are good practices for all employees
Increased morale of staff working with autistic team members
Diversity of employees can lead to a more person-centred management approach
Stability in your workforce
Read more of our success stories
Find out more
If you or someone you know is autistic, or if you're looking to expand your talent pool, get in touch with atWork Australia today. Give us a call on 1300 080 856 or send an email to contactdes@atworkaustralia.com.au and let's put your strengths to work.