Am I eligible for Disability Employment Services?
Not yet completed an employment assessment with Centrelink, or just not sure if you're eligible? If you meet the requirements below you may be eligible for Disability Employment Services. Please call us on 1300 080 856 or enquire online today.
I live with a disability, injury or health condition (including mental health condition). This can include a medical condition that affects the type of work you do or how long you can do it
I'm aged between 14 years old and the Age Pension qualifying age
I'm at or above the minimum working age (check the laws in your state)
I'm an Australian Citizen or Permanent Resident, or hold a Temporary Protection Visa or a Safe Haven Enterprise Visa
I'm not studying full time (unless I'm an eligible school leaver)
I'm able to work at least eight hours per week (with support if I need it)
I'm not currently working at or above my assessed employment capacity
If you're not sure about any of these questions, please call us on 1300 080 856 and we can help determine your eligibility.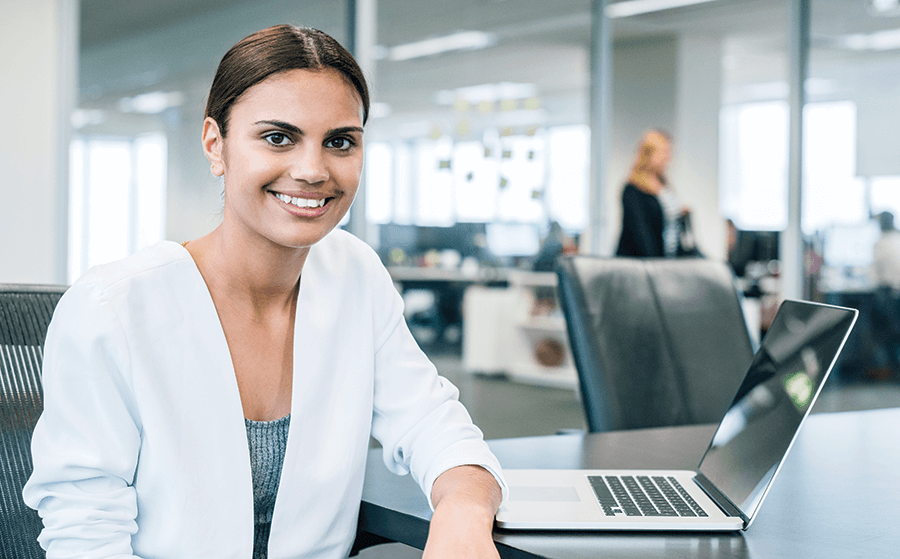 If I am eligible for Disability Employment Services, what happens next?
Once your eligibility is confirmed with Centrelink, they'll either suggest a Disability Employment Services provider, or you can join a provider of your choice directly. To choose atWork Australia, please call us today on 1300 080 856.
We'll then book you in to meet your dedicated Job Coach, at a time that best suits you. From there you and your Job Coach will develop a tailored plan, based on your goals, skills and interests, detailing how you'll achieve what you want in work and life.
Read more about the journey to meaningful and lasting employment with atWork Australia. We'll be with you every step of the way.
What about switching providers?
If you're working with another Disability Employment Services provider, you can switch now to atWork Australia. Give us a call on 1300 080 856 to join us or hear more about how we can get you the right job with the right employer.