We strive to improve the number and quality of employment outcomes for people living with disability, injury or health condition.
If you're looking to recruit, we offer a no cost, whole-hearted recruitment service to businesses of all sizes and from all sectors. After 20 years of helping Australians into meaningful, lasting work, we are experts at connecting people living with disability, injury or health condition with employers.
atWork Australia's Disability Employment Services has partnered with thousands of workplaces and placed thousands of Australians into work in the last year alone. Our success stories show we can help you find the right person for the job.
We love working with committed employers who offer our clients great opportunities. And with more than 450 employment and support services professionals working across 380 locations nationwide, we make getting in touch easy.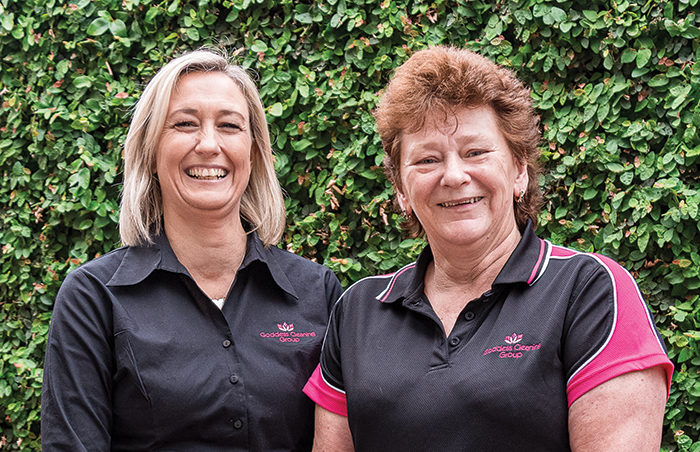 How we can help your business
We understand how vital it is for employers to find the best person for the job. But with so many time-poor business owners working long hours to stay ahead, workforce planning and recruitment can fall by the wayside.
atWork Australia believes the best person for the job may be a person living with disability, injury or health condition, and we take the time to get to know your business. We'll find out the skills you need and the type of people you want, so you can focus on running your business whilst we focus on finding you great talent.
For all employers, our disability employment specialists can advise on diversity programs and training that supports your business on creating a more inclusive workplace. These programs focus on increasing awareness of behaviours that stem from unconscious assumptions and biases about people living disability, and centre on individuals, teams and the whole organisation.
We also support employers with their customised recruitment needs. We can help you employ talented people living with disability at no cost to you, and provide guidance on available financial support, including generous wage subsidies, that will dramatically reduce your hiring costs.
No matter the size of your business, our cost-free recruitment service can help you tap into a broader talent pool of job-ready candidates who will do the job well.
atWork Australia offers employers:
A cost-free recruitment service
Access to a broader talent pool of job ready workers
Connection to businesses of all sizes, sharing knowledge around diversity and disability employment
Advice on diversity and inclusion
Access to wage subsidies for eligible clients
Help to access funding for additional training, work-related tickets, licenses and qualifications for candidates
Advertising a vacancy
Pre-screening and shortlisting candidates
Help with job design
Interviewing candidates
Onboarding and settling in
Support to access Government funded workplace modifications and adjustments
inWork Support for as long as you need
Disability Awareness Training and information for employers and staff
Three easy steps to building a better, more inclusive team for your business:
Make an enquiry, then we get to know your business to understand the skills you need and the type of people you want to hire
You're connected to a range of screened candidates who are ready to go, so you can quickly hire the person or people you need
We offer inWork Support, so your new employee finds their feet and works out well for your business, becoming a valued member of your team
"Employing people with a disability is important to McDonald's and this employment program was the missing link. The staff from atWork Australia know McDonald's business, policies and procedures, and this enables them to find us the right crew time and time again. We have dealt with other employment providers in our business but none of them can offer the whole package like atWork Australia can."
Andrew McCrae, McDonalds Licensee Operations Manager
For customised, cost-free recruitment support and access to a broader talent pool, contact our disability employment specialists today on 1300 080 856.