We'll satisfy your training, work and life goals
Here at atWork Australia, our purpose is to connect people and business, so both can thrive.
We are a national organisation, delivering employment services on behalf of the Australian Government. You can find more information about our different services below, or if you need to speak with one of our team members please call us on 1300 080 856 or fill out our enquiry form and we will get back to you soon.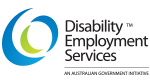 Disability Employment Services
atWork Australia delivers Disability Employment Services from over 300 locations around Australia. Every year we help thousands of Australians living with disability, injury or health condition find meaningful work.
Read more >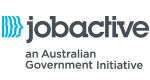 jobactive
jobactive is the Australian Government's way of helping more Australians into work. jobactive services are generally available to you if you receive income support payments and have mutual obligation requirements. atWork Australia delivers jobactive across metropolitan Perth.
Read more >

Indigenous Employment Services (IES)
IES is dedicated service which follows on from provision of our Vocational Training and Employment Centre (VTEC). atWork Australia were the first VTEC provider in Perth which has placed more than 355 Indigenous Australians into meaningful and sustainable employment. The specialist IES team will deliver culturally appropriate and evidence-based employment services, working closely with employers to develop tailored pre-employment training programs to meet their workforce needs.
Read more >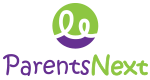 ParentsNext
ParentsNext is a pre-employment program that assists parents with children under six years old to plan and prepare for future education or employment. atWork Australia delivers the ParentsNext program in the south of Perth.
Read more >
For any questions about eligibility or how to access these services, please get in touch with one of our friendly team members on 1300 080 856 or enquire online.