If you're a parent of a child aged under six and planning for future study or employment, atWork Australia is here to help you.
ParentsNext is a free Australian Government program to help eligible parents plan and prepare for employment by the time your child starts school. atWork Australia will work with you to help set education and employment goals, develop a pathway to achieve your goals and link you to services and activities in your local community.
Finding a job can be a challenge when you've been away from the workforce and the right support can make all the difference. We help by giving you a personalised service that caters to your needs and allows you to start preparing for future opportunities.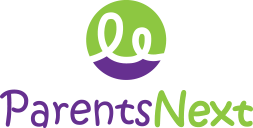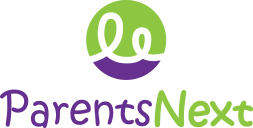 Are you eligible?
Parents are able to access the ParentsNext program if they're receiving a parenting payment from Centrelink and meet eligibility criteria, which include:
Have not had employment earnings during the past six months
Have a child aged between six months and six years of age
Reside in Perth South Metro region in the following local government areas:

Victoria Park
Cannington
Gosnells
Armadale
Rockingham
Spearwood
Mandurah
Kwinana
Success
West Perth
Pinjarra
How we help you
ParentsNext clients will get help to:
Identify education and employment goals
Set a participation plan
Gain the confidence to get into study / workforce
Identify any skills gaps
Develop a pathway to achieve your goals
Access complimentary activities and services in the local community
Meet on a regular basis
We can also help parents:
Obtain or increase useful qualifications
Develop practical job skills and interview techniques
Identify and address any barriers to employment
Access childcare assistance
You may also be eligible to access other support, including a participation fund, wage subsidies and relocation assistance.
How do we do it?
Parents meet in person with an atWork Australia ParentsNext Consultant in our family-friendly office space. You'll have access to Wi-Fi, computers and telephone facilities. We'll personally help you create a participation plan and complete activities for employment or further education.
Remember – we're part of your community and will always be available to guide, support and address your concerns.
How can you access ParentsNext?
Eligible parents in the identified Local Government Areas (Perth South Metro region) can directly register with us.
Please email parentsnext@atworkaustralia.com.au or phone 1300 080 856 to find out if you meet the criteria
Find out more about our 8-week "Wellness and Self-care" course for ParentsNext participants
Take a look at our brochure