Disability Awareness Training with atWork Australia
We know inclusive employment is good for business, it helps build an accessible and inclusive workplace and promotes a diverse workforce. People with disability have many contributions to make to workplaces and the wider community, but their capacity to do so can be limited by the perceptions or actions of others.
atWork Australia is pleased to run Disability Awareness Training for all our employer partners, to enhance awareness and knowledge of disability and inclusion.
Our Disability Awareness Training empowers employers to build more diverse teams and confidently support their employees with disability. It provides workplaces with practical tools and strategies to gain a deeper understanding of how to attract, recruit and support a diverse workforce.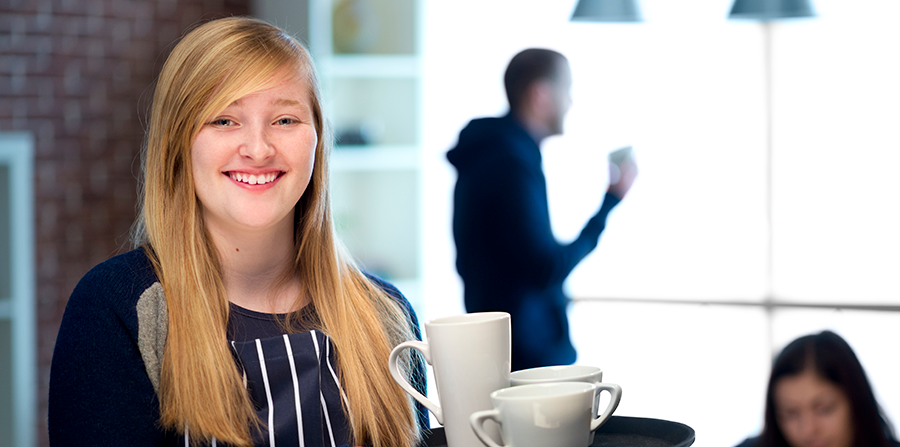 Topics covered include:
Enhancing awareness and knowledge of disability
Increasing confidence to work with people with disability
Preparing for the employment of a person with disability
Challenging attitudes
Understanding the types of workplace adjustments available
Gaining practical tools and strategies to make your workplace accessible to all
Why employ someone with disability?
Bring a wide range of skills, qualifications and talents to the workplace
Access a broader talent pool and embrace all human potential
Because the best person for the job may be a person with disability
Chances are, you're already doing it!
What are the next steps?
To join atWork Australia's National Diversity Employer Manager, Penny Evans along with DES Ambassador, Shaun Pianta at the next Disability Awareness Training session including an interactive Q&A webinar, you need to:
Register your interest today. Once you register for Disability Awareness Training – Q&A, you'll receive an email link to the training video and worksheet
Watch atWork Australia's Disability Awareness Training video before attending the Q&A webinar session (have the worksheet on hand while watching the video)
Complete the Disability Awareness Training worksheet. Please take notes and record any questions you may want to ask in the Q&A webinar session
Attend the Q&A webinar session with Penny Evans and Shaun Pianta. NOTE: it's a prerequisite to watch the training video prior to attending the Q&A session
Register your interest today
Sign up for our Q&A webinar registration link below to secure your spot in the next training session.
atWork Australia is a leading national Disability Employment Services provider. We're committed to providing excellent employment support services, making a tangible difference to the lives of people living with disability, injury or health condition, and helping employers find great people for their business.