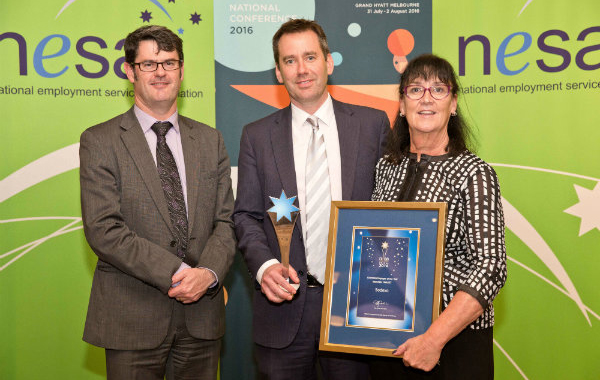 atWork Australia is excited to announce that Sodexo has won Champion Employer of the Year at this year's National Employment Services Association (NESA) Awards for Excellence. Held at an Olympic-themed gala dinner in Melbourne last night, the awards promote employment success stories and recognise the hard work and dedication that goes into supporting jobseekers on their path to employment.
It is the third time in four years that atWork Australia has nominated the winning employer, and the fourth year in a row that atWork Australia has had a finalist in this category. This year Sodexo was nominated in recognition of their incredible commitment to employing, training and mentoring Indigenous Australians and those facing other barriers to employment.
"We are absolutely delighted that Sodexo has won NESA's Champion Employer of the Year for 2016. atWork Australia and Sodexo, together with Generation One, South Metropolitan TAFE – Polytechnic West and the Australian Government have been working collaboratively to help Indigenous Australians find meaningful and sustainable employment.
"Sodexo demonstrates the highest level of employer commitment to closing the gap of disadvantage for Indigenous Australians and we are thrilled that their win last night recognises this significant achievement," said Michael Kolomyjec, atWork Australia's Divisional Manager.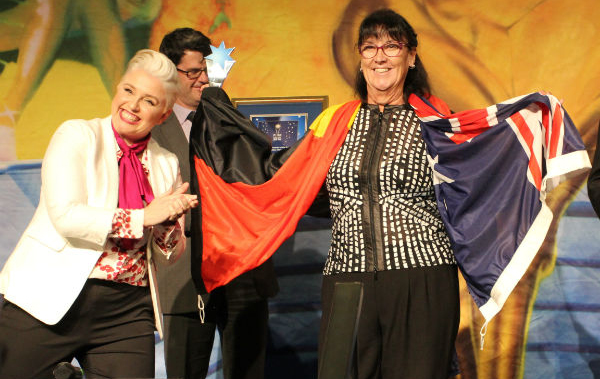 The strength of the Sodexo atWork Australia partnership and ensuing employment outcomes lies in the innovative VTEC programme, which offers individual training and support for Indigenous Australians to prepare them for various roles on Sodexo's remote WA sites. Sodexo was one of the first employers to implement a specific training programme that would give jobseekers a formal qualification as well as guarantee them employment upon successful completion of the course.
Nick O'Callaghan, Sodexo Australia's Country President said, "We are incredibly honoured and proud to have won the NESA Champion Employer of the Year award. We acknowledge our partners in this success, the Australian Government and Generation One, atWork Australia and Polytechnic West. It is only through such enduring relationships that we are able to deliver meaningful and sustainable opportunities to improve the Quality of Life of our Aboriginal and Torres Strait Islander employees and the communities in which we work.
"Midway through our ten-year reconciliation commitment, we are proud of the outcomes we have achieved and we continue to fully embed our Reconciliation Action Plan as a key component of our business strategy and our organisational purpose."
In its 13th year, the NESA National Employment Services Awards for Excellence are a symbol of the strength and resilience that it takes to face incredible hurdles to gain employment, and the persistent hard work of employment consultants and employers who support jobseekers on their journey.