Developing an Accessibility Action plan
One in five Australians live with some form of disability. For nearly 20 years, we've been supporting organisations around the country to advance their diversity and inclusion policies in the workplace.
An Accessibility Action Plan is an organisation's intention to eliminate discrimination against people living with disability and outlines its plan for how this will be tackled. It involves how an organisation is making its workplace accessible to people living with disability and informs people how it is approaching diversity and inclusion.
As part of our Government-subsidised recruitment services, we provide employment services to small, medium and large organisations across a range of sectors, specialising in the provision of guidance and direction on recruiting and employing people living with disability, injury or health condition – all to support your accessibility action plan.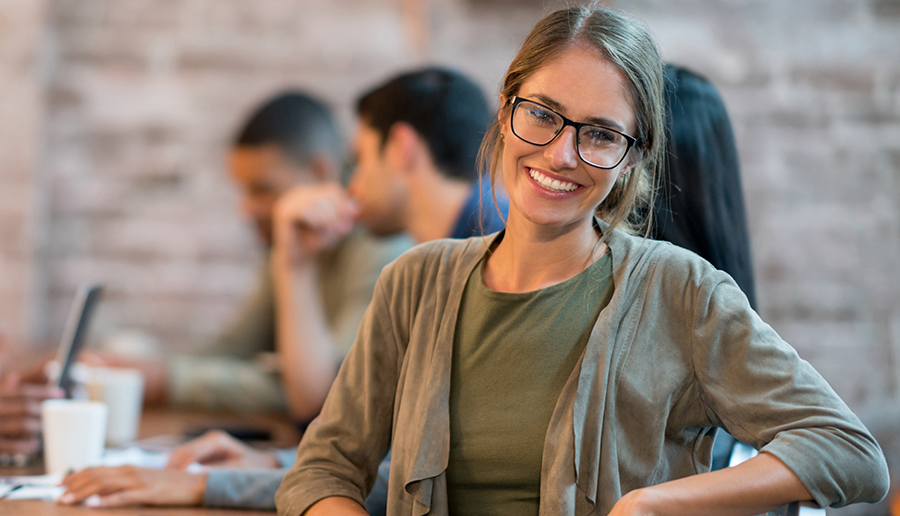 Accessibility and inclusion are essential
Facilitating and promoting an inclusive workplace environment offers multiple benefits for employers and employees. Inclusion allows all employees to feel equally valued, encouraging them to actively participate and openly bring their ideas forward, driving innovation and creativity.
Fostering a respectful, harmonious culture can help to improve productivity and maintain consistent levels of motivation and commitment within the workforce. It also increases an organisation's ability to manage staff turnover and remain cost-effective in its recruitment and training processes.
Ultimately, the benefits of a diverse and inclusive workplace are felt by customers, clients and service users, which in turn helps to enhance your brand, reputation and business growth.
Localising a global initiative on diversity and inclusion
In recent years the idea of ending discrimination against minority groups has gained traction all around Australia. Guided by the World Health Organisation, state governments have developed their own diversity and inclusion policies and given direction to regional organisations.
atWork Australia can help your business interpret this information and use it to formulate your own tailored accessibility action plan.
Next steps in developing your accessibility and inclusion
atWork Australia can help you embed inclusion and diversity in your business, opening up opportunities for you to create a workplace that values differences and cultivates innovation. You can contact us by completing our online form or giving us a call on 1300 080 856.
atWork Australia can also help you to incorporate diversity and inclusion strategies when tendering for work.