Employing Indigenous Australians
Working together to bridge the gap in employment outcomes between Indigenous and non-Indigenous Australians
Aboriginal and Torres Strait Islander peoples have much lower employment rates than other Australians, and although these rates have been improving there is a lot more we can do.
Employing Indigenous Australians can offer your business many benefits, while helping to bridge the gap on employment disadvantage. Diversifying your workplace, improving cultural awareness and tapping into a valuable pool of talented employees can make your business stand out and build your reputation for corporate citizenship.
Most organisations already have employees from a diverse range of cultural backgrounds. Adjusting human resource management practices to make them more attractive to an Indigenous audience is just part of the job of managing a culturally diverse workforce. atWork Australia can help you integrate these practices into your business.

How atWork Australia can help your organisation
atWork Australia is committed to increasing Indigenous employment rates and we work with many culturally aware employers to develop tailored pre-employment assessment and training programs for Indigenous candidates. This customised approach means the candidates placed into employment with your organisation have the right combination of skills and attitudes.
We offer employers:
Cultural awareness training and support
End-to-end recruitment services at no cost to you
Job-specific training packages to upskill candidates so they meet your workforce needs
Mentoring from our Indigenous Employment Team
Help to make candidates work ready (such as helping candidates with driver's licences, work-related tickets and certificates, police clearances)
Wage subsidies, where relevant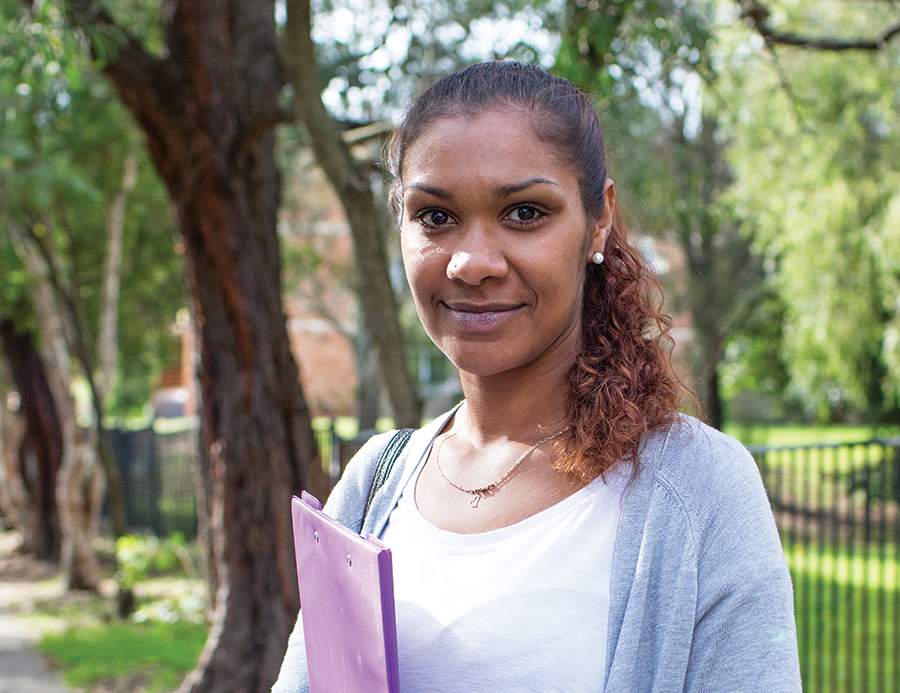 Our expertise in Indigenous employment
atWork Australia was the first employment services provider to deliver Vocational Training and Employment Centre services in Western Australia. This program provides pre-employment and work readiness training, mentoring, support and guaranteed employment for Indigenous candidates.
To date, we've supported more than 330 Indigenous Australians into work via the VTEC program, and over 2,000 Indigenous Australians into education or employment across our complementary contracts.
In 2019, atWork Australia was one of a handful of organisations consulted for an OECD report into Indigenous employment best-practice. The report highlighted the success of the model we adopted and the findings have implications for policy and practice around the world. You can read a copy of the OECD report here.
We've won national awards for our Indigenous employment achievements.
In 2018, the success of our VTEC model in the hospitality industry was highlighted by a National Employment Services Association win for Excellence in Collaboration, between atWork Australia, Sodexo and South Metropolitan TAFE
In 2017, our VTEC Coordinator Rob Beattie won the NESA award for Excellence in Indigenous Employment for his exceptional service to the local Indigenous community and for his outstanding performance and achievement within the employment services sector. If you'd like to read a powerful and very personal story about the impact Rob and the VTEC team had, please read My Name is Nobody
In 2016, Sodexo won the NESA Champion Employer of the Year award for its commitment to employing Indigenous Australians in partnership with atWork Australia. Sodexo was one of the first employers to introduce a training program that gives Indigenous candidates a formal qualification as well as guarantee employment on successful completion of the course.
Employers we work with to bridge the gap
Partnering with employers and industry is one way we can work together to address Indigenous employment disadvantage and build a better future for Indigenous Australians.