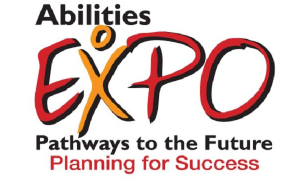 Our atWork Australia WA team are proud sponsors of the 2019 Abilities Expo – Pathways to the Future this Wednesday 30th October at Crown Perth – Grand Ballroom. The Abilities Expo is an event for people of all ages with disability, their families and carers who want to know more about the services they can access and the organisations that provide those services.
As silver sponsors, atWork Australia's DES Ambassador, Shaun Pianta, has been invited as a guest speaker, sharing his inspiring story of overcoming many challenges to find meaningful work. In his role, Shaun travels Australia sharing the benefits of disability employment with job seekers, employers, community and industry organisations. Shaun's work helps educate and inspire people about Disability Employment Services, having experienced himself, firsthand, how DES can change people's lives.
Shaun along with our local team will be available at the expo to speak to all guests attending to find out more about Disability Employment Services and how we can help people with disability, illness or injury find good lasting employment, employment that can change lives.
The Abilities Expo is celebrating 16 years of showcasing this premier event in Perth and the atWork Australia team is proud to be part of such a fantastic local event.
Please note: there is no cost to attend this event, the doors open from 9am until 1.30pm. For further details on the proceedings of the day, please click here.
With over 30 offices in Western Australia, and over 300 around the country, we are here to support job seekers and employers to get the right people into the right jobs. To read more about our Disability Employment Services and how we find the person the right job, please click here.