William from our Warilla, NSW office is our 5000th Disability Employment Services client placed into the right job with the right employer.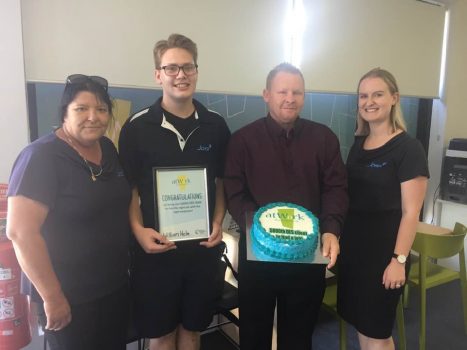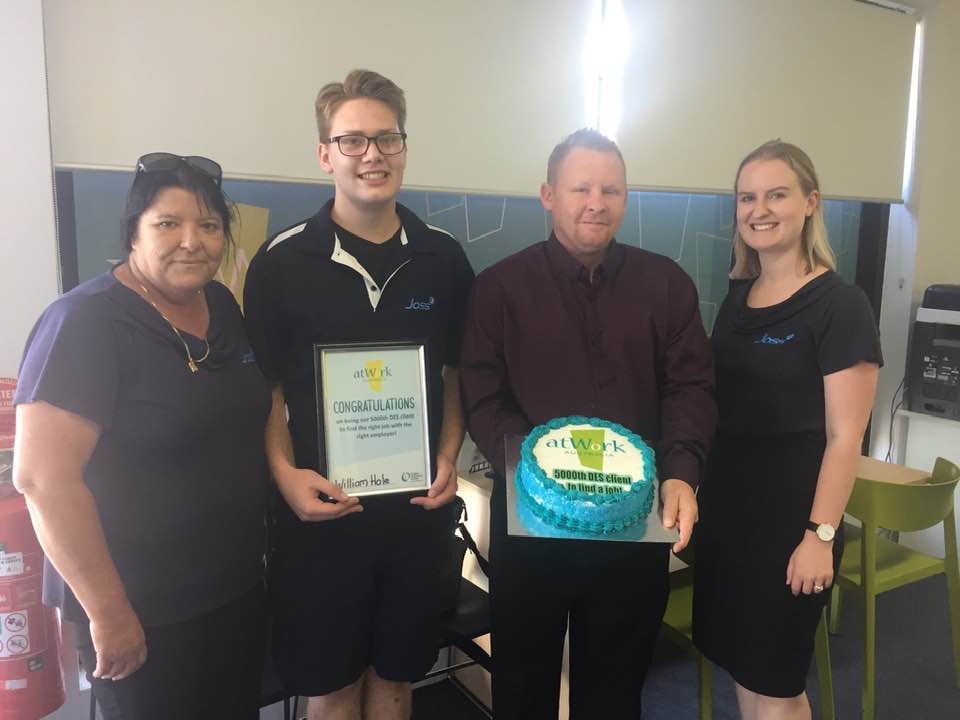 Twenty-three-year-old William from Warrawong, NSW first visited our atWork Australia Warilla office seeking work in February of 2018. William has Asperger's Syndrome and at this point in his life William was facing other challenges including an unstable living situation, with only his partner working. William had been without work for four years.
William came with career goals that he set off discussing with this Job Coach Kristina. He really wanted to work in childcare and was seeking assistance to obtain traineeships in the childcare space. William's Job Coach Kristina was reverse marketing William to employers, and at this point had no success in securing William suitable employment in childcare.
William then decided that he wanted to explore a career in Interior Design and having discussed this goal with his Job Coach Kristina, decided to enrol to study Interior Design full time. William proactively spoke to a few employers who were possibly considering offering him a PaTH Internship (short placements in the workplace that give young people an opportunity to demonstrate their skills to a potential employer, develop vocational skills and improve their employment prospects), however no opportunities presented themselves at this point.
Although William was not having any immediate success in finding work in these new industries, he did not lose hope. William and Kristina discussed William's lack of experience, and other options to achieve his career goals and decided that a role that emerged, cleaning schools, would be a good fit for William at this point in his life.
It created a role where William could build upon his confidence in the workforce, and gain work experience in the way of project management, communication, working within a team and performing various other duties cleaning the school. It also works well with William's study plans in Interior Design, as during the day William can study, and of an afternoon / evening William can work, cleaning the schools.
Kristina, William's Job Coach, discusses William's reaction when he got news he had been successful in his application as a School Cleaner, "William was over the moon, when I told him he got the job he was so excited he didn't believe it and couldn't wait until he could tell his partner that he was offered the job and will have an income."
We celebrate William's success at finding good, sustainable employment. Employment that has enabled William to maintain stable living, and participate in life more, with the income to support this. We also celebrate that William is our 5000th client placed as a national Disability Employment Services provider, in over 300 locations around the country.
To find out more information about our services, call us today on 1300 080 856 or enquire online here.