Tihi has emerged from a traumatic situation with a permanent job and every reason to feel positive about the future.
Tihi, 58, had been unemployed for more than six months when she was referred to the Wanneroo jobactive office of atWork Australia in April 2019. At the time her Employment Consultant, Alice, was impressed with Tihi's positive attitude and resolve to take advantage of the facilities and tools available to help in her search.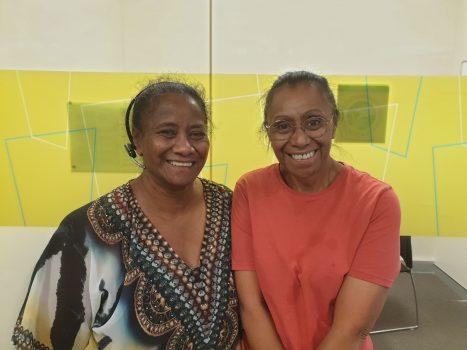 "Tihi was always bright and bubbly and would come into our office every day absolutely determined to find work," Alice said.
However, Alice could see that Tihi was lacking in self-esteem. During one of their discussions she learnt that Tihi's optimistic demeanor was masking a traumatic personal life. She had recently left an abusive relationship with her former husband, and was in a precarious financial position, with no access to her bank account or family home. She had some support from a friend in a similar predicament, but unfortunately was isolated from the other members of her family.
Alice was determined to support Tihi in every way possible. She initially referred her to a women's refuge for housing, which while helpful was not going to repay Tihi's mounting bills and hefty debts. Alice then learnt that Tihi was not receiving all the financial support she was eligible for, so together they successfully applied for increased benefits to help Tihi survive a little while longer.
Alice's next priority was helping Tihi find work. She encouraged Tihi to increase her skills in aged care, which she had worked in while living in her native New Zealand. She was happy to enrol in a Certificate III in Aged Care to align her qualifications with Australian standards. While Tihi studied, Alice taught her the basics of resume writing, job searching and interviewing, and referred her to a counsellor for much-needed psychological support.
Tihi finished the course just as her financial support was coming to an end. With an updated resume and police clearance, Tihi applied for a number of positions and within two weeks had landed a permanent part-time job with aged care provider the Brightwater Care Group.
"Tihi is loving every minute of it," Alice said.
Tihi is enormously appreciative of the backing she's received from atWork Australia.
"I'm so very grateful for Alice's kindness, patience and respect, and all the help from atWork Australia," Tihi said.
For more information about how we can help you find a job you love, please call us on 1300 080 856 or get in touch via email.