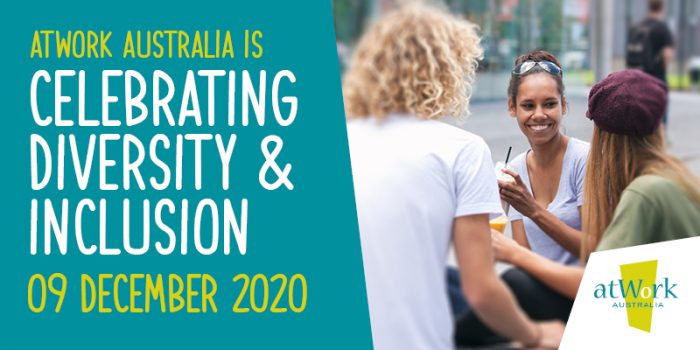 On 9th December 2020, atWork Australia's East Metro WA team held their first annual Jobs Fair at the Cannington Leisure Plex Centre, which was hugely successful.
Both Minister Bill Johnson from the Labour Party, and Mr Bruce Henderson from the Liberal party shared inspiring insights and personal stories from the local community.
Shaun Pianta, DES ambassador and former Paralympian shared his story about living with a hidden disability and the obstacles he has managed to overcome.
Dressed for Success hosted a client fashion reveal where two clients modeled interview attire. This was well received by all in attendance and the clients were gifted their modeling wardrobe.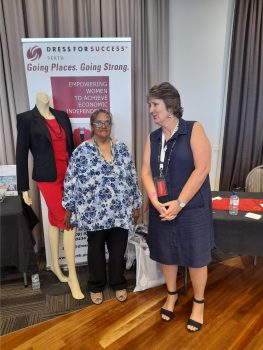 Many community organisations and employers were a vital part of the event and attendees had the opportunity to engage and interact with them. This led to 150 vacancies being promoted and 11 clients successfully placed into employment, just on the day.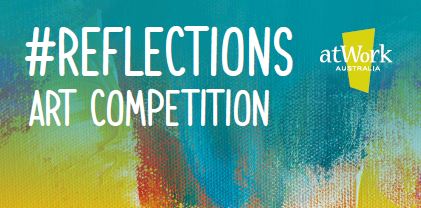 The highlight of the event was the Reflection art competition with submissions showing creatively how to overcome adversity. The three top art entries were awarded cash prizes of up to $500.
The first prize was awarded to Natalie and her artwork piece "Middle Aged".
Drawn by pencil, this artwork tells a story of overcoming adversity. Earlier in 2020, the artist was diagnosed with depression, a truth she has known for over 10 years but felt ashamed and embarrassed until now. Coming from a strict, hardworking migrant background, growing up there was a cultural emphasis on stoicism and pride but very little room for vulnerability. In this artwork the artist rebels against the constraints of social and cultural conditioning with a compelling need to express raw, unfiltered and genuine emotion.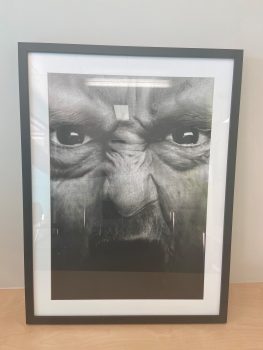 The second place was awarded to Robert and his Indigenous painting "Universe meeting grounds".
The artwork represents meeting places from all over the world coming together in some part – different people, cultures, genders all connecting.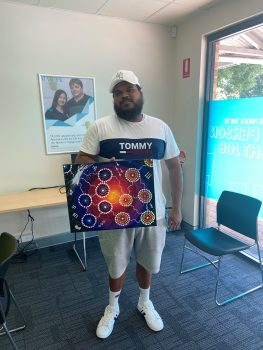 The third place was awarded to Marissa and her artwork "My Family Tree".
The collage represents Marissa's family supporting her living with a disability.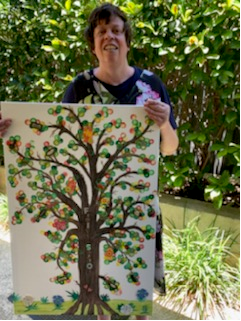 atWork Australia would also like to express a special thanks to Bev and Rahima for their artwork contribution.
Emerging strong woman (artwork by Rahima)
 The art piece is an intuitive expression of a woman who has faced various challenges throughout her life. She is now wiser and stronger. The different coloured paints used in the painting represent the different emotions she has learned to manage. The background marks, and also different marks on the face represent different experiences and locations she has known and overcome. The woman is looking downwards towards her heart and the energy there that sustains her and reminds her to keep going.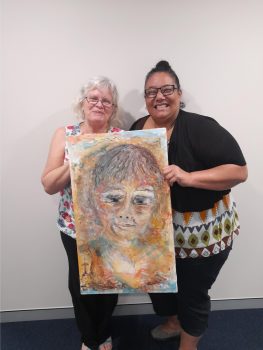 Magpie (artwork by Bev)
The magpie is looking after his leaves and is looking over the sea and clouds to see if any of his family is coming to share his food.
atWork Australia looks forward to hosting another successful event in 2021, supporting people living with disability, injury or health condition to find sustainable work, and employers within the region to find great talent and access the full talent pool.