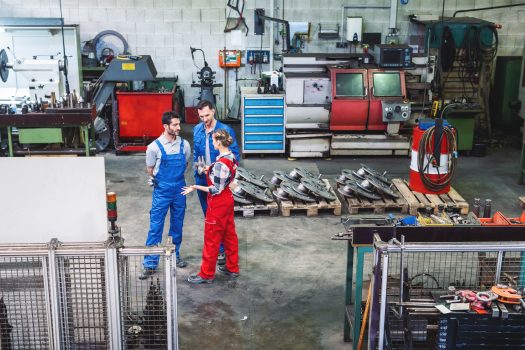 With the sudden impacts of COVID-19 placing unexpected demands on many industries, atWork Australia has been working even more closely with employers to meet their changing workforce needs.
Maryanne Chappell, atWork Australia's Account Manager, said "employer demand for our services remains strong, particularly as COVID-19 disruptions have led to critical staffing requirements for many in-demand jobs."
Bureau Veritas, a global leader in Testing, Inspection and Certification, has been working with atWork Australia for the past four years to find suitable candidates for Sample Preparation and Lab Technician roles in their Mineral Exploration division in Canning Vale, Western Australia. These roles assist with breaking down rocks and conducting testing on samples that have been sent from mine sites across the state. The testing turnaround time is just 24 hours from when the rock samples come in to when the test results are sent back to the mine site.
Bureau Veritas approached atWork Australia in April needing several job vacancies urgently filled. The roles had a number of requirements for potential applicants, including the ability to do shift work and physical labour, pass all medical testing, have good English skills and arithmetic ability and have their own transport. In addition, Bureau Veritas was interested in candidates who had recently lost their job due to COVID-19.
Ms. Chappell said "having worked with Bureau Veritas for many years we have a good understanding of their requirements. We are able to match those requirements to our large database of jobseekers who are job-ready, motivated to find work again and who have many transferrable skills."
Within just a few days, atWork Australia identified a shortlist of eight immediately available candidates who met the employer's requirements. The candidates went through Bureau Veritas's medical testing and interview stages and all eight were successfully placed into full-time employment as Sample Preparation Assistants.
Tom Lowther, General Manager at Bureau Veritas, said "atWork Australia helped us meet business requirements by providing readily available candidates for our job vacancies. Our clients need us to deliver quality results to a contractually agreed time frame, so finding suitable employees, especially during COVID-19, was critical to continuing to deliver our business objectives."
For more information about jobactive or to speak to one of our team members, please contact us on 1300 080 856 or by email