Over the past nine years, 27-year-old Southern River resident, Krystle Henderson, has lived with trauma and despair after a severe car accident which resulted in 15 major surgeries and her learning how to walk again. This harrowing experience resulted in Krystle being unemployed for those nine years.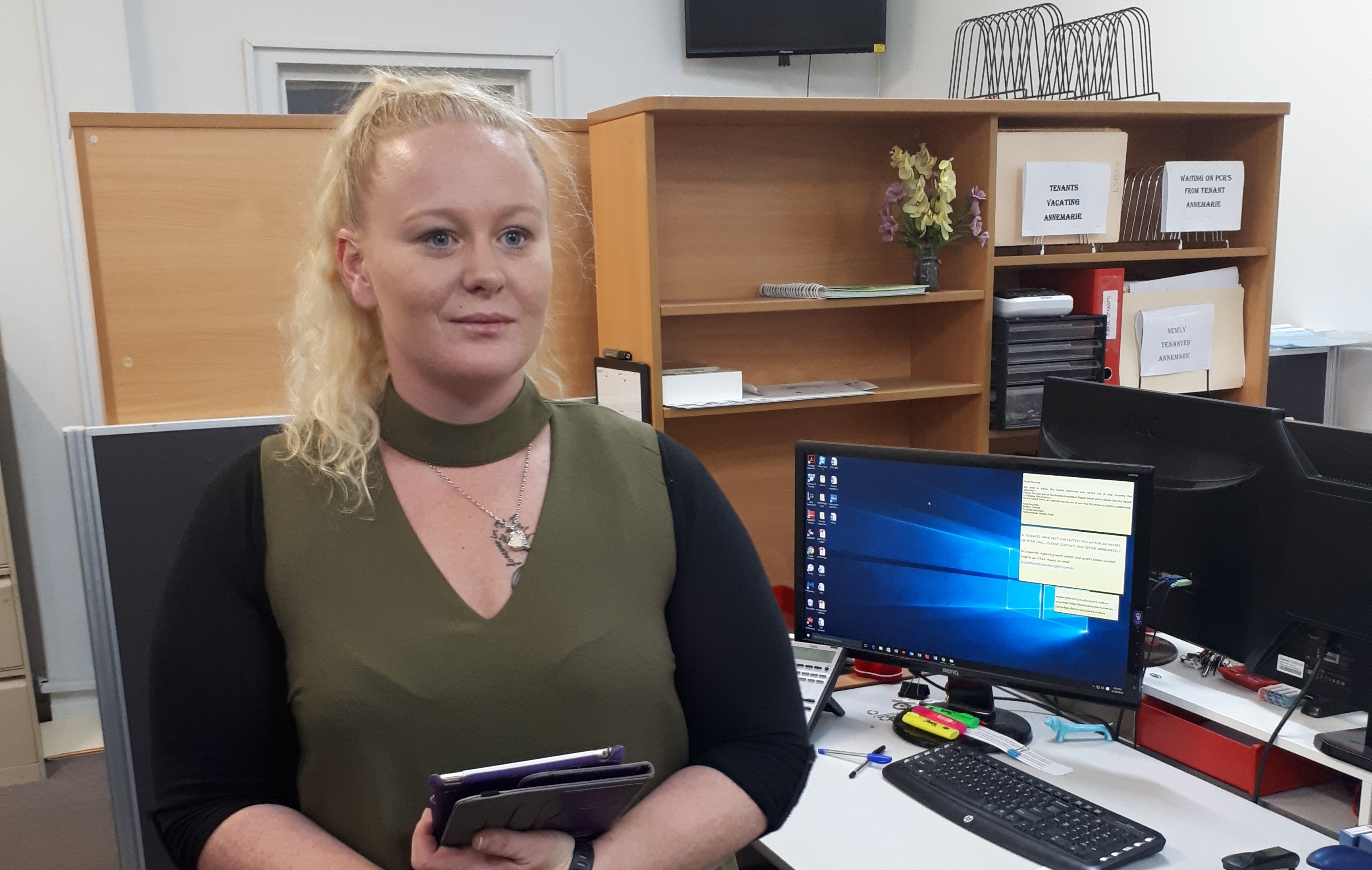 Krystle came to atWork Australia in late 2015 and commenced in the Disability Employment Services (DES) program to assist with managing her physical and mental health barriers.
Krystle's Job Coach, Emily explained that Krystle was very emotional in her initial appointments and her depression was impacting on her quality of life. Emily worked alongside Krystle, motivating and encouraging her efforts to secure employment.
Many job opportunities arose but unfortunately these were not 100% suitable for Krystle and she started to lose faith in her own abilities. Krystle was also going through financial hardship as all her money went to rent, with none left for daily necessities such as food.
Krystle approached atWork Australia in a distressed state seeking help and we first contacted an external service – a local community group who provided food aid. Also, additional funding support was provided by atWork Australia in the form of clothing vouchers to purchase work clothes and shoes as well as fuel vouchers, helping Krystle to attend job interviews.
In March 2017, the dream job opportunity presented, and Krystle was referred for this role. Days later, Krystle was offered a position as an Assistant Property Manager at The Professionals real estate agency in Victoria Park.
With this employer being eligible to receive the DES wage subsidy, the financial allowance benefited not only the business but Krystle's job development skills and opportunities. On-the-job training was provided and within a few months, Krystle was promoted to a full-time position and is thriving in her role. She has also commenced a Property Manager registration training course to further develop her career.
With Krystle approaching her one-year anniversary at the Professionals, it is wonderful to hear such positive feedback from her manager, Liz Simpson. "Krystle is going very well in her role as Assistant Property Manager and performing all duties at a great standard."
"I am very happy to be at work and working towards my career, this is my dream job and I never thought I would be able to work in the real estate industry," Krystle enthusiastically said.
atWork Australia and their dedicated Job Coaches help job seekers like Krystle find meaningful employment that transforms lives. Call us today on 1300 080 856 or enquire online to get started.