PERTH – atWork Australia's local Armadale DES team held an End of Year celebration for their Disability Employment Services clients at the newly opened DES Armadale office in WA.
"It was great to see so many of our DES clients come together with their family, friends and colleagues to celebrate their achievements throughout the year as well as celebrate the official opening of our new DES Armadale office," said Kevin Golds, atWork Australia's DES State Manager – WA.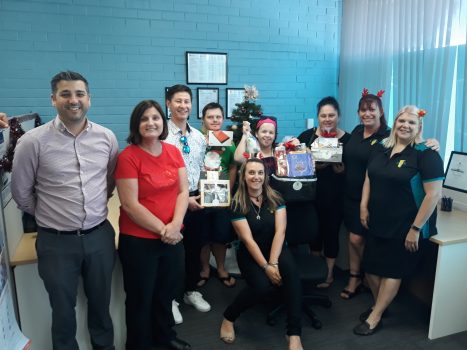 Our very own DES Ambassador, Shaun Pianta was invited as a guest speaker, sharing his personal story of courage, persistence and the power of good work. Along with Shaun, two local education and training providers attended and presented – Mike Mason from Alffie and Bernadette, Student Support Advisor (Disability) from TAFE WA.
During the afternoon, our guest speakers had the opportunity to motivate and engage with our DES clients, providing valuable information about atWork Australia's DES services, local education and training courses and health & well-being support services.
We thank you, everyone, that attended and we look forward to working together in the New Year to achieve more employment goals!
With 31 offices in Western Australia, and over 300 around the country, we are here to support our DES clients and employers to get the right people into the right jobs. To find out more information about our services, call us today on 1300 080 856 or enquire online: https://www.atworkaustralia.com.au/online-enquiry/