atWork Australia, the specialist employment division of the Work Health Group, has just been announced as a multiple finalist in the 2018 National Employment Services Association (NESA) Awards for Excellence.
The atWork Australia nominations are finalists in the following categories: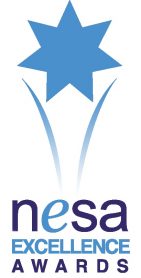 ▪ Champion Employer of the Year – Bureau Veritas
▪ Champion Employer of the Year – Latitude
▪ Achiever of the Year – Krystal Johnson-Pinner
▪ Excellence in Collaboration – Sodexo, South Metropolitan TAFE and atWork Australia (Hospitality VTEC Training program)
Michael Kolomyjec, General Manager of atWork Australia said: "We have a successful history at the NESA awards, being previous category winners or finalists for the past seven years. This year we are thrilled to have the greatest number of finalists vying for national recognition.
One of our finalists is an atWork Australia partnership with an employer Sodexo and educational institute South Metropolitan TAFE, which places Indigenous jobseekers into hospitality employment. Another finalist is a dedicated jobseeker, who has demonstrated such courage and determination to seek and maintain rewarding employment. The other two finalists are employers who we collaborate with – Bureau Veritas and Latitude, who are committed to providing employment opportunities to a number of our jobseekers.
This external recognition is a testament to all the hard work, dedication, passion and commitment displayed by jobseekers, employers and atWork Australia employees, in the drive to fit the right person to the right job. We look forward to sharing their success," Michael said.
NESA is Australia's peak body for the employment services sector, and the bridge between the federal government and the employment services industry.
The NESA awards began in 2005, and are recognition of the strength and resilience that it takes to overcome hurdles to gain employment, and the persistent hard work of the employment consultants and employers who support jobseekers on their journey.
Entries were received from all over Australia, with a comprehensive judging panel process occurring before finalists were decided. Winners will be announced on 8 August 2018, as part of the gala dinner at the annual NESA conference in Brisbane.