The Anchor Project is an initiative aiming to transform employment within the community. This collaboration by atWork Australia (DES), Jack and Robert Smorgon Families Foundation and Flying Fox is based on the mutual goal of supporting diversity in the workplace.
We are here for our community, supporting people living with disability, injury or health condition (including mental health condition) to experience independence, growth, success and a more inclusive and diverse community through meaningful, sustainable employment.
This collaboration provides cost-free support to find work in our community. There are many benefits of meaningful, sustainable work, including:
Learning new skills and gaining experience
Connecting with new people and your community
Having the freedom to manage your life, your way
Improving your financial situation and financial independence
Experiencing success and personal growth through work that aligns with your life goals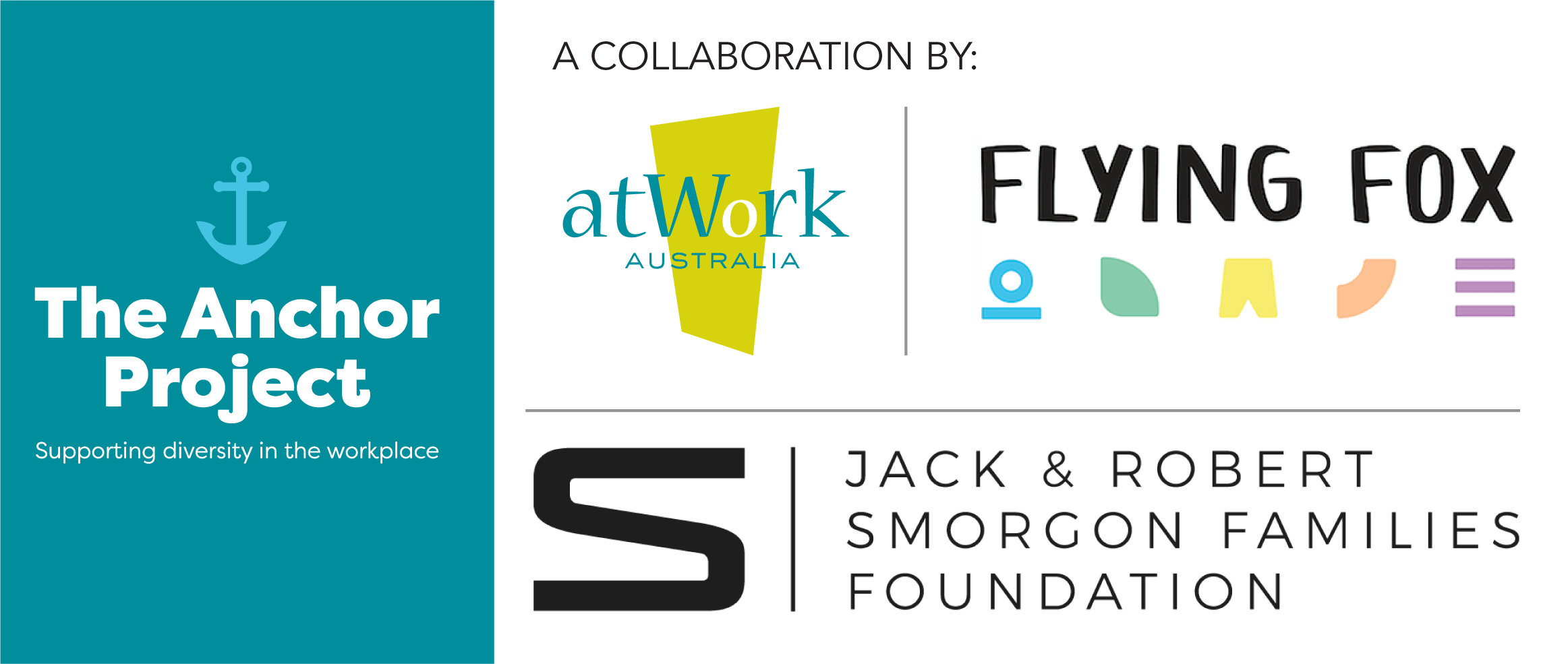 How we can support you to find meaningful and sustainable work
We provide a holistic service to maximise your strengths, your abilities and make a difference in your life
Our clients also benefit from the support of one dedicated Community Job Coach, there for you from start to finish, providing support to gain a sustainable career
We have our very own health and wellbeing coaching program Positivum™, proven to make a difference in people's lives
We have community connections and access to employers looking for you, from our network of employers who are ready to hire
We provide access to allied health professionals via our in-house team, who are focused on building abilities, should you need
Our support continues once you start working. We will continue to support you in a way that best meets your needs, for as long as you need us. This can include support to learn your role, to settle in, to manage conversations with your employer and so forth
Introducing your Community Job Coach, Bianca Stern
Meet Bianca! Bianca is your dedicated Community Job Coach whose role is to support you find the right job.
Bianca has been working in the disability sector for several years supporting families and individuals, training up volunteers and establishing disability education in schools. She is also a support worker for a range of young adults and is very proud to be a disability advocate.
Bianca understands the importance of individualised support, celebration of strengths, supporting opportunity for growth and finding personalised success. As the Anchor Project's dedicated Community Job Coach, Bianca is here to support you find meaningful, sustainable work and develop your skills in independence, growth, purpose, connection and success.
"To see individuals within our community find meaningful employment is my driving force behind The Anchor Project. I cannot wait for the day that every workplace celebrates diversity and inclusivity. We're just getting started," says Bianca.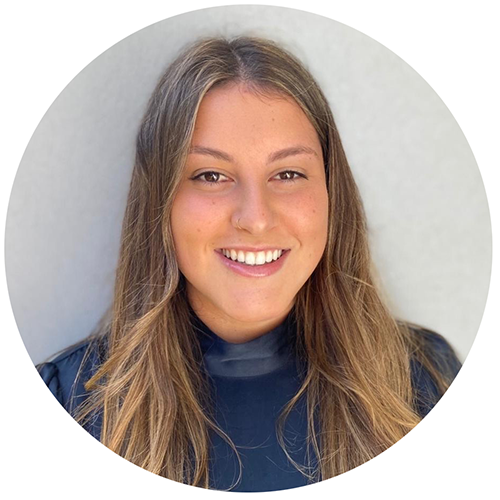 Let us support you anchor meaningful and sustainable work that helps you achieve your life goals.
Call 0419 303 052 and mention the Anchor Project to connect with Bianca or email Bianca directly at bstern@atworkaustralia.com.au.