Anxiety, low self-esteem, financial stress and family grief are just some of the barriers Reece had to overcome to find employment. After three years of unemployment, Reece faced numerous challenges and hardships, but with the guidance and help of atWork Australia he has turned this all around by finding meaningful work.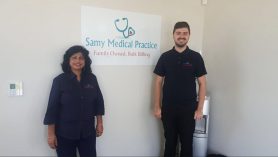 23-year-old Port Kennedy resident Reece Cleaver was first referred to atWork Australia (atWork) for employment assistance in October 2015.
Reece lived at home with his family, had minimal employment history since leaving high school and limited transferrable skills. He was battling mental health issues with low confidence and a lack of self-worth. To further compound his issues, he also didn't have a driver's licence and was reliant on his family to transport him to and from appointments.
Reece's Employment Consultant Michelle Gainey worked with Reece on his numerous barriers and issues with the end goal in sight, to gain employment in his preferred area of interest – working in administration. Michelle reinforced this by giving Reece constant encouragement, support and guidance, and provided him with close monitoring and solutions to his barriers.
Michelle referred Reece to Youth Jobs PaTH Program in Kwinana in June 2017. Youth Jobs PaTH is a new, flexible program run by the Australian Government, designed to prepare young people for work. It also encourages employers to trial a young person for a job by offering interns and financial incentives to reduce the cost of recruitment. Youth Jobs PaTH has three elements: Prepare – Trial – Hire.
Reece was successful in gaining an Internship at Samy Medical Centre in August 2017. Reece was thrilled with this opportunity and was proud of his efforts. atWork Australia assisted Reece to complete a National Police clearance, First Aid Training and gain suitable clothing allowing him to commence his Internship.
In November 2017, he was subsequently offered employment as the Medical Receptionist at Samy Medical Centre, much to the delight of everyone involved. This positive outcome reflects how hard Reece has worked to turn his life around through meaningful work.
"I am over the moon with gaining employment and I love my new job!", said Reece.
"atWork Australia and my consultant Michelle have always believed in me and provided me with ongoing support throughout my journey to employment," he said.
Reece has now gained his driver's licence and no longer receives psychological support. atWork Australia remains in regular contact with Reece, as well as his employer, regarding his employment should they require any future assistance.
Michelle said: "It was amazing to witness a young, saddened, shy man who didn't believe in himself finally break out of his shell and blossom into a vibrant, happy man who feels he can accomplish anything that life throws at him".
atWork Australia works tirelessly to assist our clients in overcoming their barriers to finding meaningful and sustainable employment. Call us on 1300 080 856 or enquire online today to see how we can help you.